In early 2018 I was working in a job that brought me little joy, and no dogs at all. Who would have known that searching 'dogs' on LinkedIn would be one of the best career moves I'd ever make?
Everything about Butternut Box drew me in, the mission to make the healthiest dog food, the surprises along the customer journey, the sense of humour. I was so sure that I wanted to work there I filled my cover letter with dog puns. The end result, a job offer on my birthday, had me feeling like a dog with two tails (sorry, couldn't resist).
I started working at Butternut in Customer Love team in June 2018, and I truly believe that it is customer love. I've worked in customer service for other companies before, and the care that our team shows to our pet parents every day is like no other company out there. From the little touches along the way, to the thoughtfulness of every interaction, their aim really is to leave every customer with a smile on their face. We were able to put our own spin on our emails, phone calls (no phone scripts), social media replies, on every interaction we made. It made me feel valued as an individual with your own voice, which I think is so important.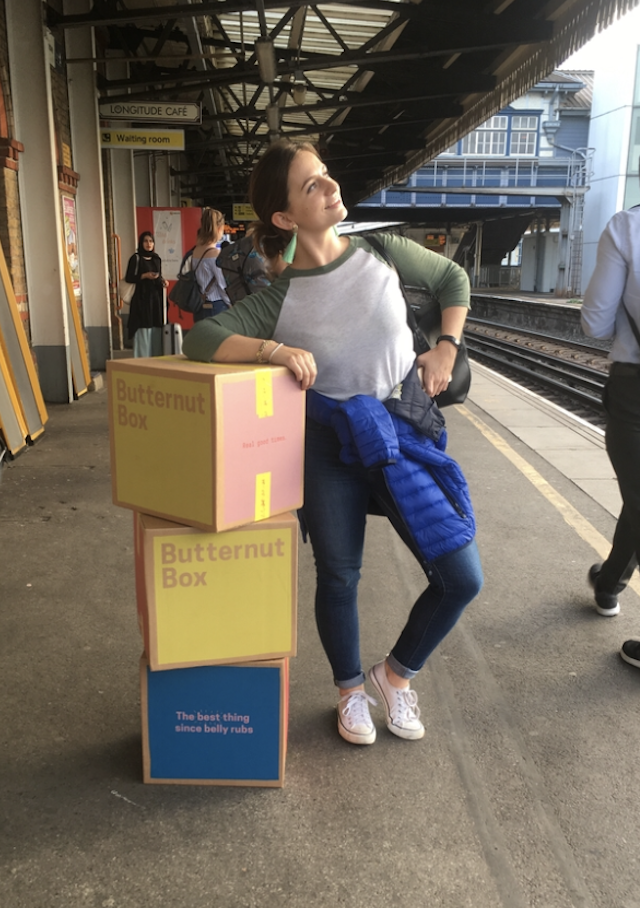 While on C Love, we are encouraged to start projects with other teams to help develop skills and gain experience in areas you may not have worked in (another great part of working at Butternut). In October, Charlotte McCormack joined the company as our Head of New Product Development and Technical. Soon I found myself thinking how interesting that side of the company was and how little I knew about it. For my project, I asked to help with the development of our first-ever Butternut treats.
With the support and direction of Charlotte I helped with the analysis of the current market and completed market research with a group of our customers. I then presented this to our co-founders, Kev and Dave, and other senior managers - to say I was nervous would be an understatement! Everyone was so encouraging and made me feel so comfortable, and most importantly, so valued.
I began working more and more with Charlotte, helping out with pieces of work on the side of Customer Love. One day, we go for a coffee and she shows me a job description for a Quality Assurance Specialist. To be completely honest with you, for a split second I was surprised she wanted me. Then I was delighted. You hear of companies promising you that you can progress from customer service jobs but, unfortunately, that doesn't always turn out to be the case. Everyone at Butternut heavily encouraged my move from C Love to NPD&T, and I went through the full hiring process including all the interviews and set task. On the 11th April, I was told I got the job and was as happy as a dog getting its Butternut Box dinner (extremely happy, for the record).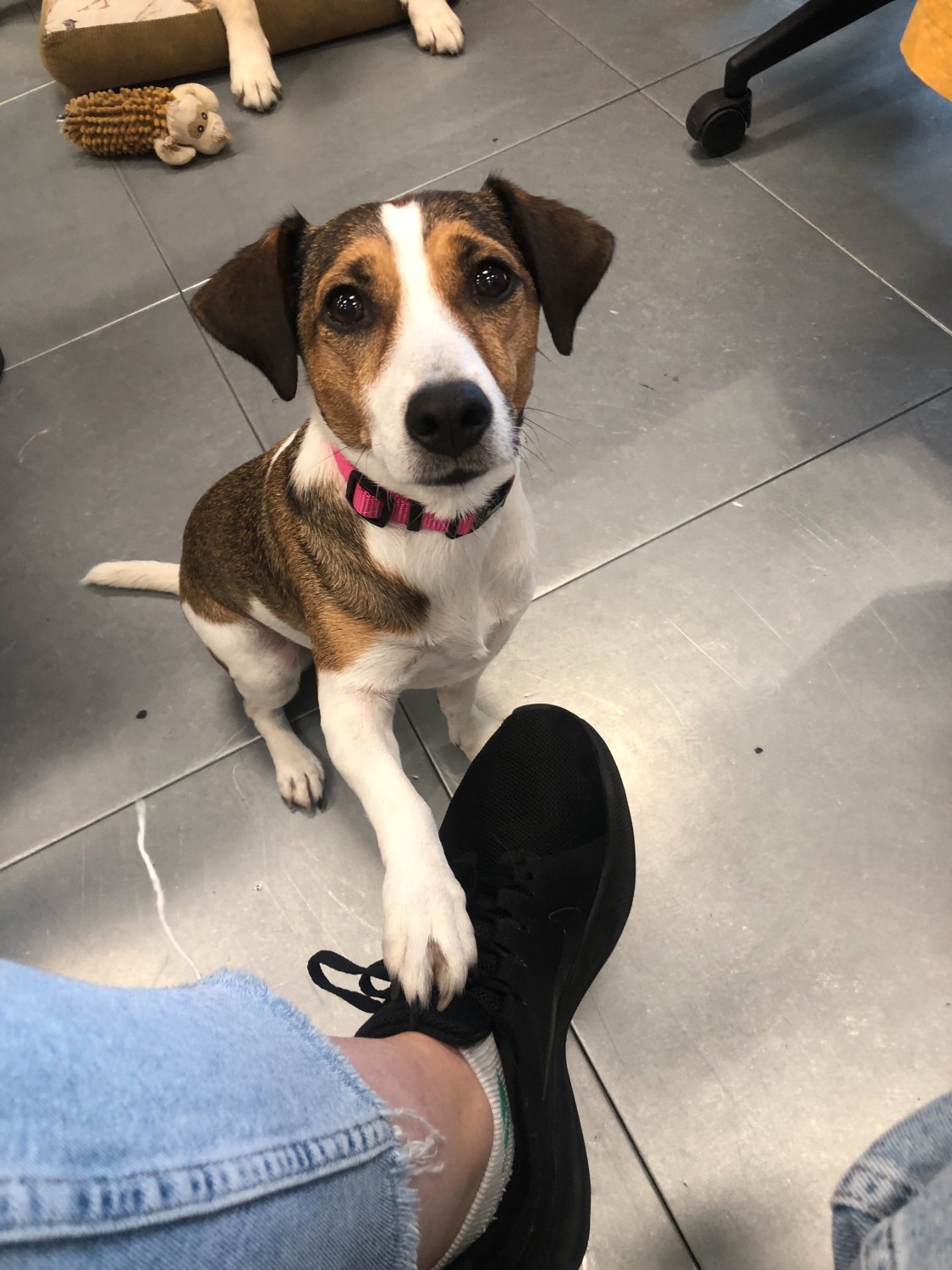 Fast forward a year and I've learnt so much, sometimes I can't quite believe it. From legislation in pet food, and a good manufacturing process, to developing a product from an idea to a finished product. The team are so knowledgeable, still I'm learning new things every day from everyone around me. But I truly believe that working in Customer Love before moving over to the NPD&T team gave me the widest breadth of knowledge about Butternut. I understand all the delivery systems, feeding guidelines, nutrition of meals, common customer issues, and so much more. With this background, I also find myself asking questions in my current job and anticipating what our customers might think of each step we make.
There have been so many highs I've learnt from - launching our amazing treats, launching our fish meal, starting Green squad (our team working on sustainability). I'll be honest in saying that, like with anything in life, there have been lows -- moments of self-doubt, some mistakes along the way, but I've learnt so much from those experiences too. One of the main things I've taken from this journey is that I can always rely on the team around me for support, guidance, and to put a smile on my face!
If I could share just 3 pieces of wisdom to you from this blog post, it would be:
Don't be afraid to take a chance, with anything in life.
It's okay to make mistakes, just make sure you learn from them.
Dog friendly offices are the best offices.