How it works
Fresh meals. Personalised plans. Delivered to your door. Happy dance guaranteed.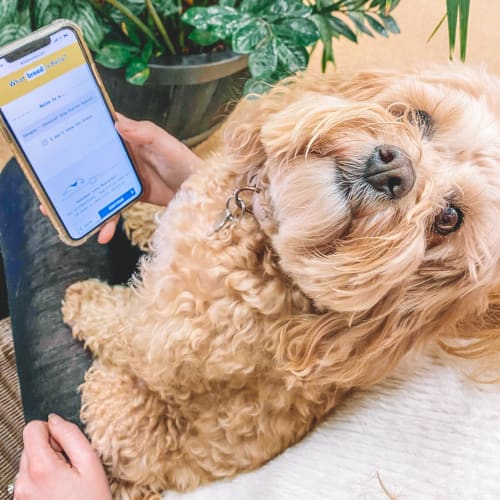 We'll ask you a few questions about your dog, and create their perfect plan. How active are they? How many treats do they get?
Their pawfect plan
Perfect daily portions
Favourite recipes
Room for treats
Tell us about your dog
2
We deliver to your door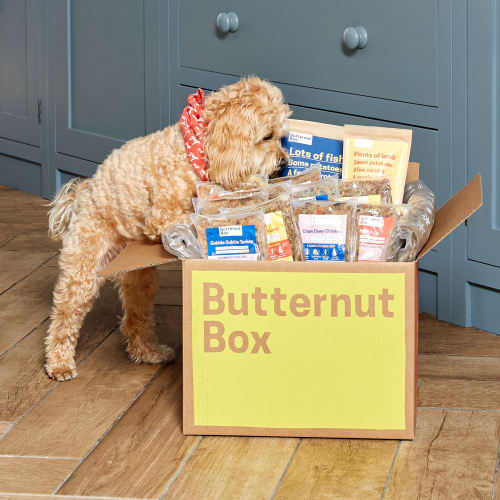 Your perfectly portioned meals are frozen to lock in the freshness. We deliver them in insulated boxes at a time that suits you.
What if I'm not in?
If you're not in, your courier will text you for instructions on where to leave your box.
Frozen and insulated, it'll be safe until you get home.
Build your box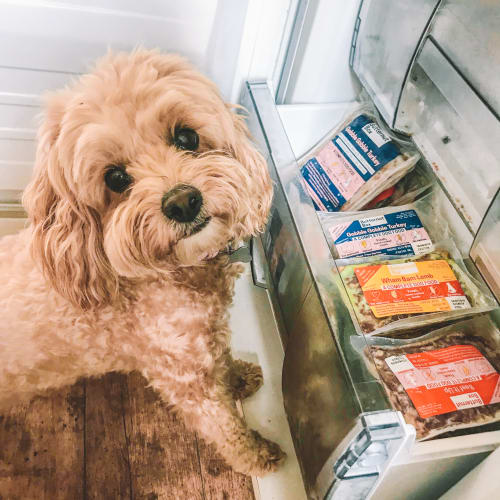 Update your dog's information, change their pouch size or easily pause your deliveries. No commitment.
Build your box
Some
example

plans

from our Butternutters
From fussy to foodie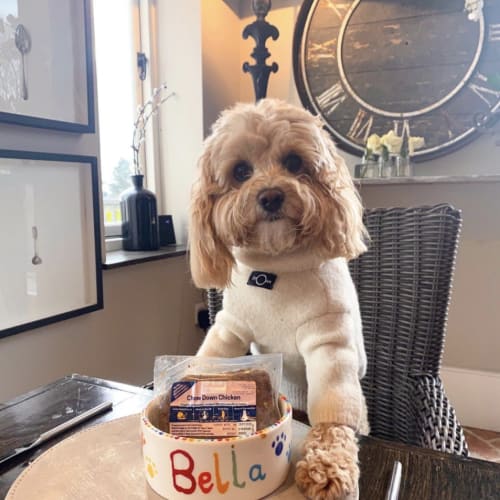 Two years ago, before trying Butternut, Bella was a true fusspot. Nowadays eating is her favourite hobby. That and tennis (balls).
Eats 200g/day
Eats Butternut for breakfast and dinner
Loves her meals warmed up
Growing puppy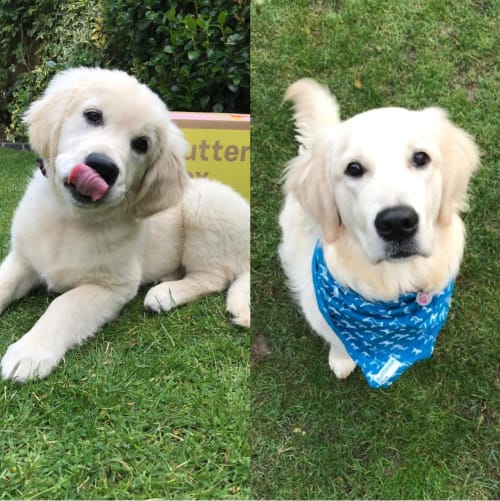 We've been feeding April since she was 2 months old. As her weight changed, we adjusted her plan to suit her growing needs.
Started with 600g/day. Her pet parents always updated her weight in their account as she grew
Eats half Butternut and half of her previous food
Has some training treats
Back to a healthy weight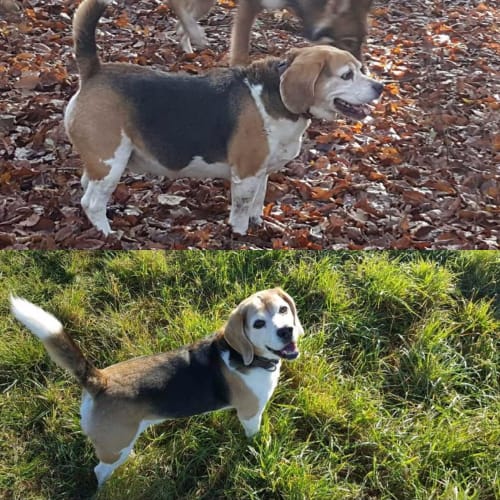 With the help of his perfectly portioned, low fat Butternut meals, Harvey made an impressive transformation.
His pouch size gradually changed as he lost weight
Splits his daily pouch into 3 servings
He mostly sticks to our low fat meals